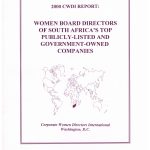 2000 CWDI Report: Women Board Directors of South Africa's Top Companies
The 2000 CWDI Report: Women Board Directors of South Africa's Top Companies focuses on the top 300 companies as ranked by BFA McGregor (Pty) Ltd. and Financial Mail Top Companies Millennium Edition. The study found that women held 5.8% of all board seats.
---
KEY FINDINGS
Few women directors hold seats in the board rooms of South Africa's largest companies. Only 5.8% (179) of 3,087 board directorships in the Top 300 companies are held by women.
Among the Top 300 companies, those owned by the government have greater representation of women on theirs boards (20%) than the publicly-listed companies (4.3%). They also average more board seats held by women (4 per board) than publicly-held companies (1-2 per board).
A little over a third (37.7%) of South Africa's 300 largest companies have female directors. The majority (62.3%) of these companies do not have women holding corporate board seats.
South African Broadcasting Corporation ranks first among the Top 300 companies in the number of women on its board – 5 out of 12 (41.7%)
Among publicly-listed companies, Rentsure Holdings Ltd. has the highest percentage of women board directors – 33.3% (2 out of 6 board seats)
Among the companies that do have women on their boards, the majority (63.7%) only have single seats for women. Overall, most South African companies are not yet ready to have more than one woman on their board.
The 179 women-held corporate board directorships in the Top 300 companies are actually claimed by only 140 individuals, since 25% hold multiple directorships. Five women hold four or more board seats: Dr. Danisa Baloyi, Elizabeth le R. Bradley, Irene Charnley, Hixonia Nyasulu, and Prof. Louise Tager.
A comparison with other countries that have data on women's representation on the boards of each country's major corporations shows the United States at 11.1%; Australia at 10.7%; followed by Canada at 9.1%; then South Africa at 5.8%; the United Kingdom at approximately 5% and Japan at 0.2%.
80% of the 500 largest companies in the United States now have at least one woman corporate director, compared to only 37.7% of South Africa's Top 300 publicly-listed and government-owned companies having female board directors.
Sponsored By: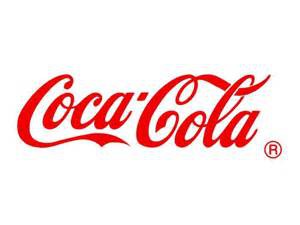 To order a copy of the 2000 CWDI Report on South Africa, please click here