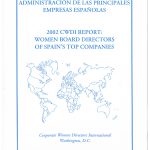 2002 CWDI Report: Women Board Directors of Spain's Top Companies
The 2002 CWDI Report: Women Board Directors of Spain's Top Companies focuses on the top 300 companies based in Spain as compiled by Fomento de la Produccion 2001 edition. The study found that women held seats on 24% of all companies.
---
KEY FINDINGS
Only 24% of these 300 companies have women in their board of directors.  These corporations produce a wide range of products and services, many of which rely on women consumers.  Among the ten largest companies within this list, there is not one single woman in their boards of director (Repsol YPF, Telefonica, Endesa, Telefonica Internacional, Compana Espanolade Petroles, El Corte Ingles, Altadis, REnault Espana, Iberdrola Carrefour).Given these low numbers, only five women hold more than one board seat in Spain's 300 top companies:
Monica Beckman de Mallo Petey (Gestevision, Telecinco and Publiespana)
Isabel de Polanco Moreno (Grupo Prisa and Timon, S.A.)
Ma. Jesus Fernandez Anton (Caja Madrid Vida and Mapfre Vida)
Ma. Jose Hidalgo Gutierrez (Air Europa Lineas Aereas, Globalia Corporacion Empresarial and Viajes Halcon)
Francisca Martin Tabernero (Mapfre Vida y Mapfre Mutualidad de Seguros)
The top 10 companies with the most number of women directors are all privately owned and are in the second or bottom tier of the top 300 companies in Spain (with the exception of Mercadona).  For the majority of these companies (eight out of ten), the women directors are family members.
A look at the  industry distribution of the companies that have women directors shows plastics (28.6%) and pharmaceuticals (17.7%) companies with the largest representation.  Beverage companies (11.1%) are also well represented.  Beverage companies (11.1%) are also well represented, followed by companies that produce milk products, home electronics and provide hotels and tourist activities.  Coincidentally, women consumers are the major market for all these products.  What is equally interesting is the listing of industries where women board directors are totally absent: automobiles, cement, electronics, engineering, finance, glass, information technology, iron and steel and metals and minerals.  One significant point is perfume and detergent companies, which sell primarily to women but do not invite them to their boards.
Comparing with other developed economies, Spain ranks last, but one with 4.6% of women in the boards of directors.  Japan (2%) occupies the last position.  UK (5%), South Africa (5.8%), Canada (9.1%), Australia (10.7%) and the U.S. (12.4%) go before Spain in the list.

Sponsored By: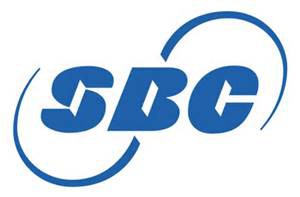 To order a copy of the 2002 CWDI Report on Spain, please click here