"Creating a Level Playing Field for Women"
Washington, DC • February 21-22, 2013
The premier executive forum for gender diversity globally
– a project of the Global Summit of Women
[slideshow_deploy id='2278′]
Meet the 2013 Colloquium Presenters
 

Vice President, Global Diversity and Inclusion at Lockheed martin

Senior Partner, Booz & Co

Senior Vice President and Global Chief Diversity Officer, Sodexo

Managing Director, World Bank Group

CEO, Bush International, and Board Director at Marriott, Mantech, and Discover Financial

Vice President, Diversity and Workforce Policy, Human Resources at IBM Corporation

Corporate Director, Human Resources, Global Diversity and Inclusion, Social Progress, Henkel & Co. KGaA

President and CEO, Barbara Franklin Enterprises, and Former US Secretary of Commerce

Chief Diversity Officer, General Motors

President, Central and Eastern Europe, Boeing

President and CEO, Walmart Canada Bank

Executive Director and CEO, American Association of University Women (AAUW)

Board Director, Bank of Canada

Vice President, Human Resources, World Bank Group

Managing Director, NoonanHR

HR Strategy and Employer Brand Director, Societe Generale

Senior Vice President, Talent Development and Chief Diversity Officer, AT&T

Global Chief Diversity Officer and Senior Vice President, Wal-mart

President and CEO, Sofftek (Mexico)
2013 Colloquium Venue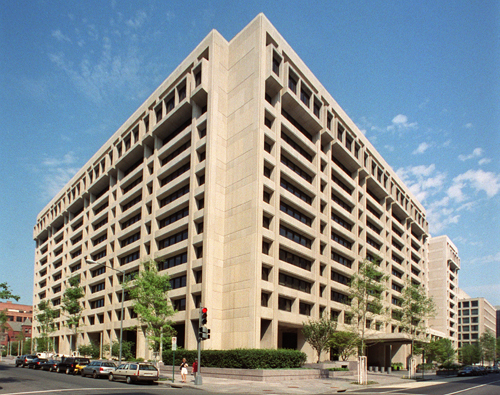 International Monetary Fund Building, Washington D.C.
720 19th Street NW Washington D.C. — 7th Floor
---
The Colloquium is a program of the Global Summit of Women, which will mark its 29th year as an international business and economic forum for women in July 2019 in Basel, Switzerland. This premier gathering of business, professional, and entrepreneurial women expects 1,000 participants from every corner of the world. Details about the upcoming and past Summits can be found at globewomen.org/globalsummit.