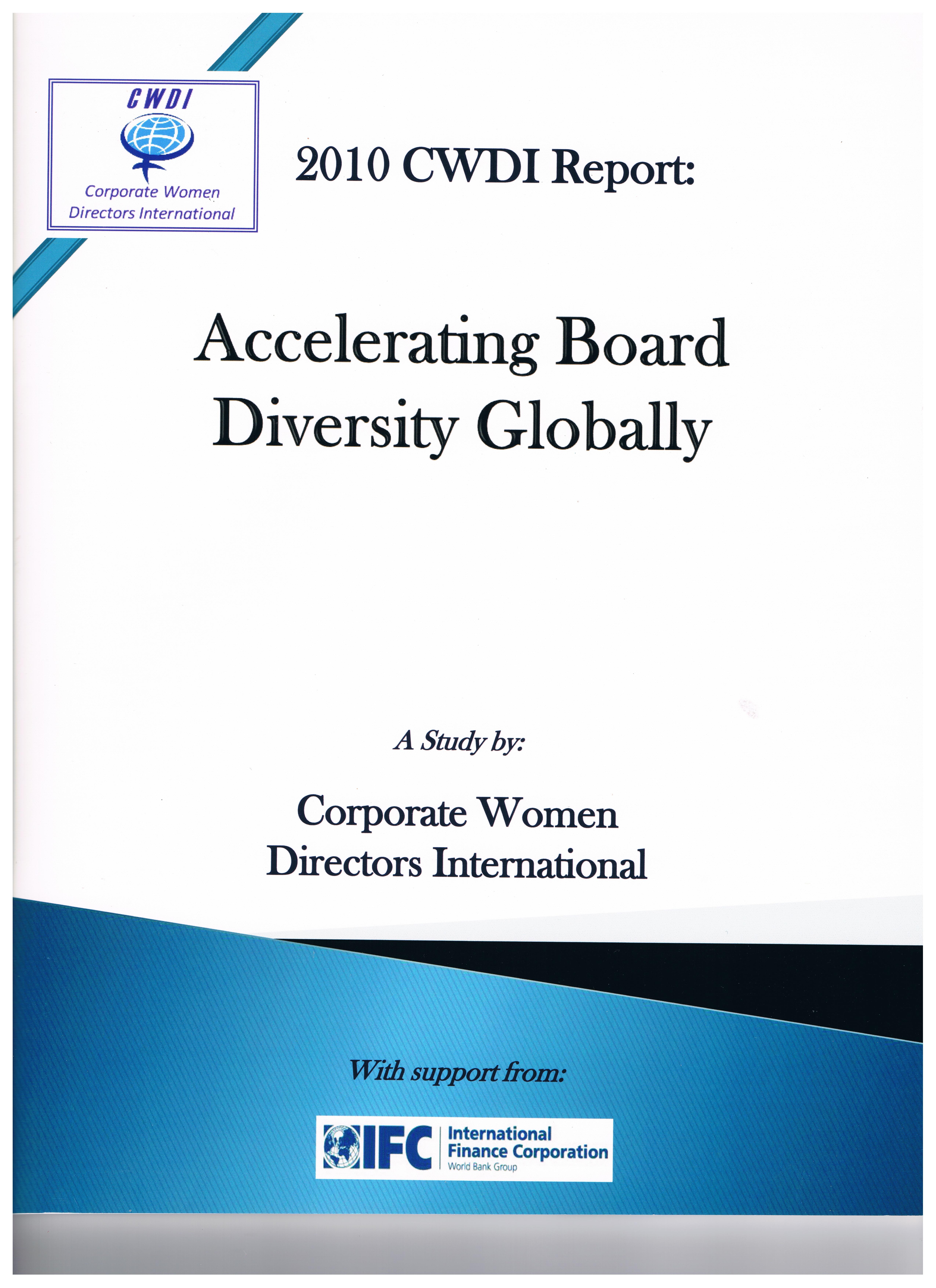 2010 CWDI Report:
Accelerating Board Diversity Globally
The 2010 CWDI Report: Accelerating Board Diversity Globally focuses on 51 countries globally and compares percentages of women on boards by region (Europe, Americas, Asia-Pacific, and Middle East North Africa).
---
Key Findings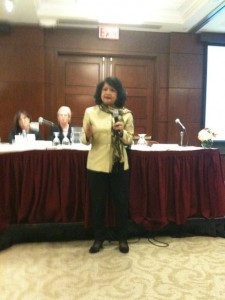 Recently, studies on gender diversity on corporate boards have proliferated in different parts of the world. Corporate Women Directors International (CWDI) has consolidated these discrete country and regional reports to form for the first time a global picture of women's access to board seats. This report provides data on the status of women directors in fifty-one countries from 26 separate sources, a number that surprised even the researchers.
No one will be surprised to find that with few exceptions, not many women have attained board appointments in the countries covered in this report. However, there are steps being taken to change that reality. The CWDI Report on "Accelerating Board Diversity" also brings together for the first time initiatives by governments, corporate governance commissions, researchers and advocates in different parts of the world to increase the number of women directors. These strategies may echo each other at times, but have been developed separately in various countries.
With Support From: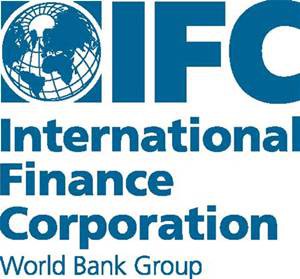 To order a copy of the 2010 CWDI Report on Accelerating Board Diversity Globally, please click here