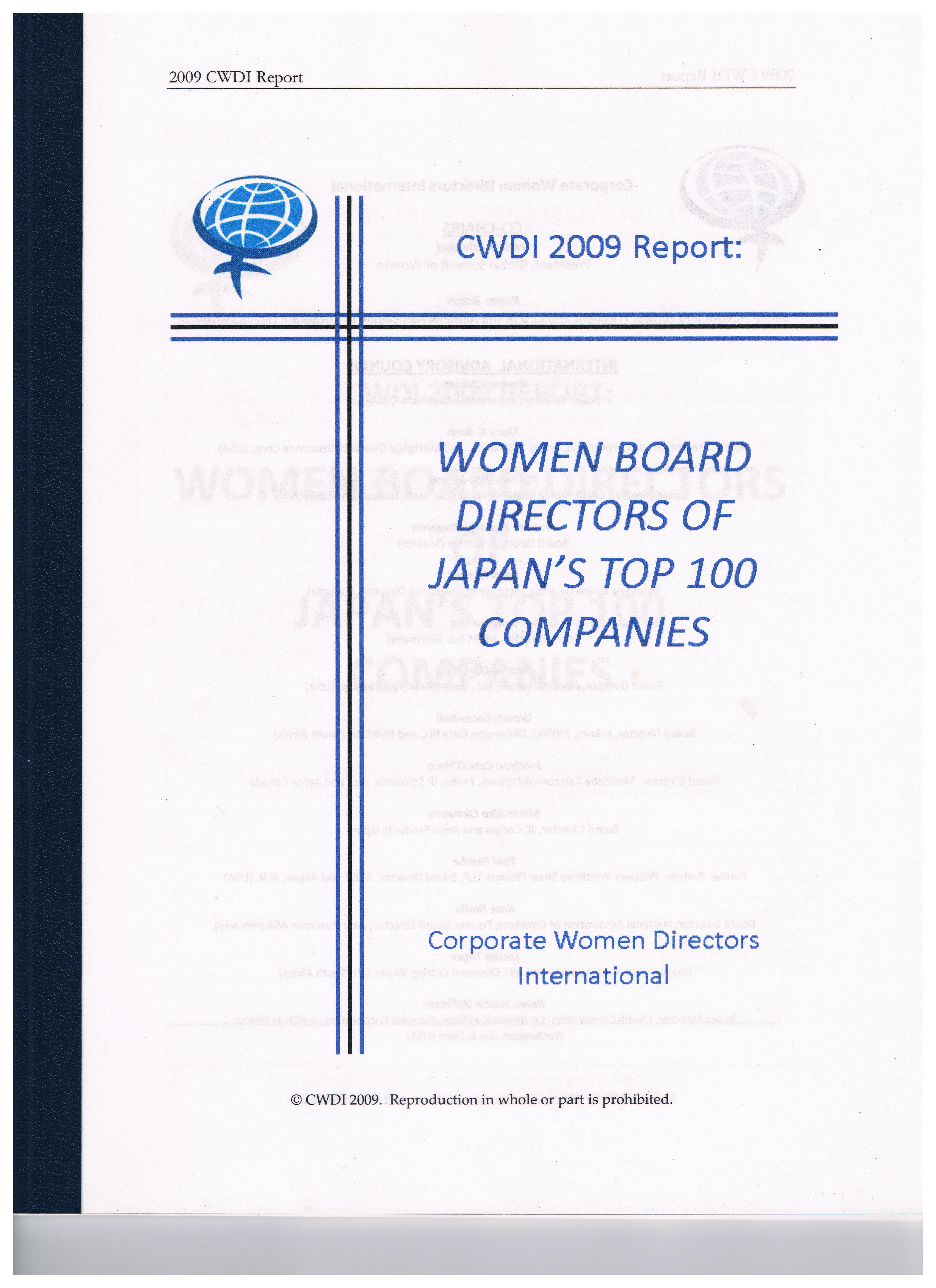 2009 CWDI Report:
Women Board Directors in Japan's 100 Largest Companies
The 2009 CWDI Report on Women Board Directors in Japan's 100 Largest Companies found that women held 1.4% of all board seats.
---
Key Findings
Women hold only 17 seats on the Boards of Directors of the top 100 Japanese companies out of a total of 1,198 positions.
The percentage of women board directors on the top 100 Japanese companies is 1.4%.
Sixteen different companies have at least one woman on their Board of Directors, an increase over 1998 when only two companies had women on their boards.
However, the majority of Japan's board directors remain predominantly male – 84% of Japan's top 100 companies do not have a single woman on their boards.
Only one company – Sony – has two women board directors.It is also the only company among the 20 largest that has appointed women to its board.
Of the 17 board seats held by women, only one is an "inside," or executive, directorship. The other 16 positions are "outside," or non-executive directorships.
Two women – Nobuko Matsubara and Eiko Kono – hold two directorships on two of these top companies.
Compared to other countries in which studies of women board directors have been conducted, Japan places near the bottom, between Jordan (2%) and Bahrain (1%).
To order a copy of the 2009 CWDI Report on Japan, please click here